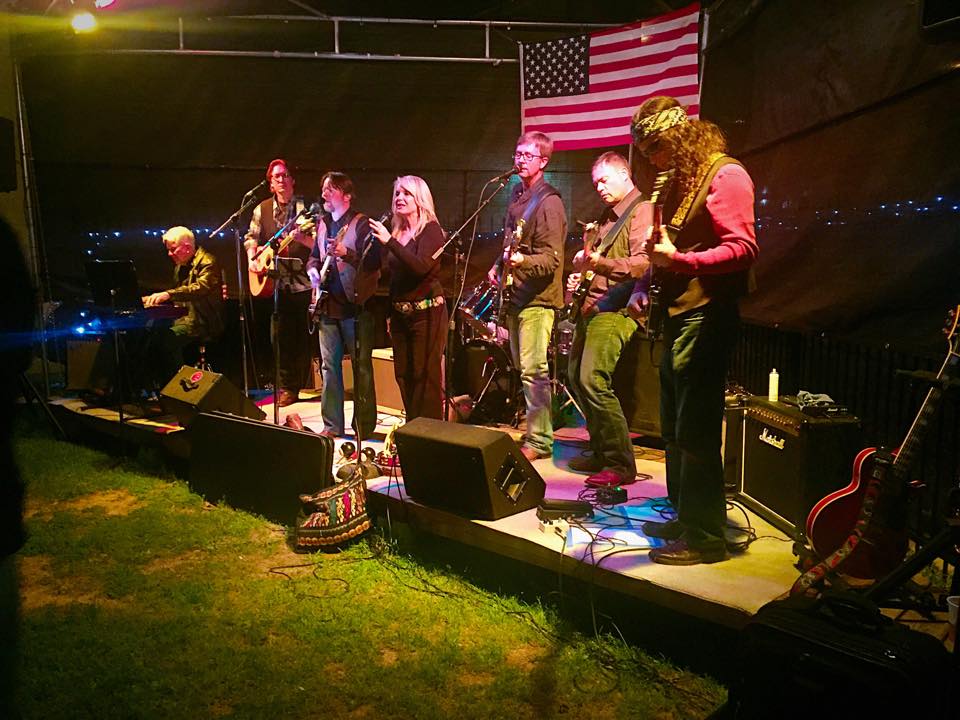 Double Header in Meridian 
In 1929, just before the American economy collapsed into ruin, the Threefoot family in Meridian, Mississippi, built a grand 16-story building in that historic city.  The family's successful grocery operation faltered in the face of the Depression, but the Threefoot building still stands in Meridian, a monument to the family's contributions to their community, going all the way back to the mid-1800s. 
Every spring, homage is paid to this majestic structure by way of the Threefoot Arts Festival, which your humble Mississippi rock band was fortunate to be a part of recently.  The crowd, as we have come to expect in Meridian, was exceptional, especially given the threat of rain and the gale-force wind that almost blew away the tent behind us as we played.  We appreciate everyone hanging on their hats and staying with us. 
The main event for the evening was our second gig of the day: a return to the Brickhaus Brewtique, a premire nightspot featuring over 60 craft brews on tap, a large outdoor courtyard, and, on this night, a guy shakin' it, all night long, from the first note til about halfway through the last set, right in front of the stage.  It was impressive.  We took note of this gentleman's moves and assumed that, as is usually the case with such footlooseness, that excessive libation was involved.  "No," said his wife, whom one of us spoke with between sets. "He just loves to dance.  When we get the kids put to bed at night and the chores done, we move the kitchen table out of the way and dance.  That's just what we do."

Signing off...Til next time...Keep the Stomp On!