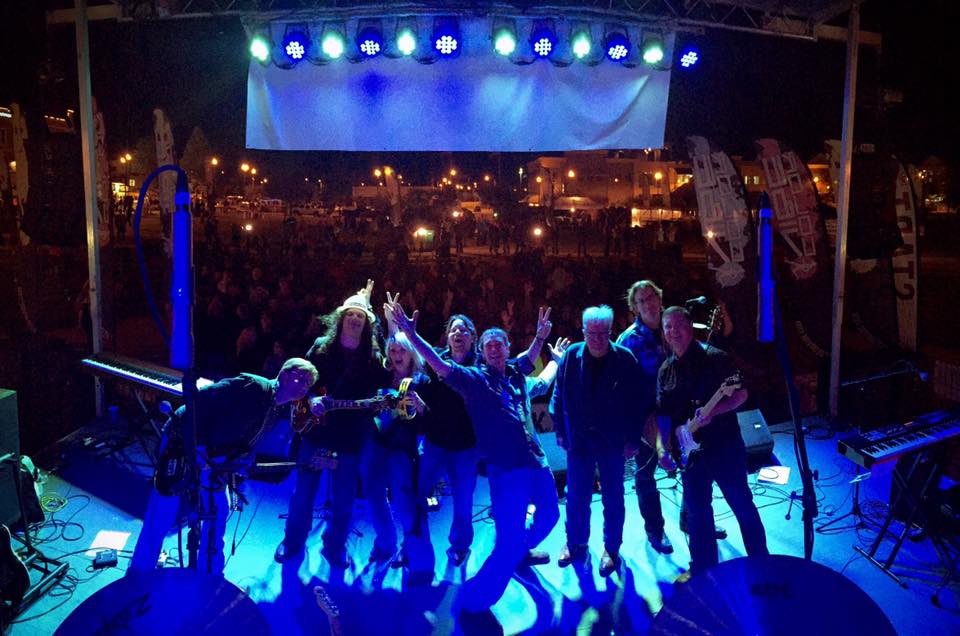 EAST MEETS WEST (MISSISSIPPI, THAT IS)
The Fairpark District in Tupelo, Mississippi, is unique.  Situated just east of downtown, across the railroad track, the former fairground where Elvis set the crowd on fire in '56 now teems with shops, offices, restaurants, a hotel, arena, conference center and, for good measure, a splash pad and statues of two area luminaries: Chief Piomingo (the Chickasaw chief who served under General George Washington and later signed the 1786 Treaty of Hopewell, laying the groundwork for peace between settlers and his tribe) and Chief Elvis, in a pose from the famous concert on the grounds.  About 20 years ago, Tupelo invested $20 million-plus to rejuvenate and extend the downtown area, creating this shiny new part of town.  For the project centerpiece, reflecting Tupelo's collective, pervasive belief in the strength of community, a brand-new city hall was built, and out in front of it, a concert area. 
They use it, too: the Tupelo Elvis Festival, named a top 3 Southern Event last year by USA Today, is held there, as are the Tupelo BBQ Duel (a USA Today finalist this year for top BBQ competition); a summertime Thursday night concert series; and Noleput, a New-Orleans-themed festival that was kind enough to include us among its offerings this year. 
The gig was splendid: nice big stage, the smell of jambalaya in the air, and, for the second gig in a row, a guy dancing his hind end off, right in front of the stage, for the entire show.  Other people were dancing, too, a sight we always love to see.  People just don't dance enough.   
The next day we crossed the state, east to west, to a festival venerated by many, and rightfully so.  The Juke Joint Festival in Clarksdale (you know, home of the mythical crossroads and, many argue, the blues in general) is an international blues festival that draws blues lovers from around the world to hear over 100 different acts, many of them on small, makeshift storefront stages on the sidewalk downtown.  One has not fully lived having not experienced walking through the streets of Clarksdale, absorbing the blues from every angle, every few feet: here a blues trio; here a large family band; here an old, gray bluesman, harmonica rack 'round his neck, old dog at his feet. The whole scene defies description, and one will not be attempted here; rather, a simple expression of our gratitude for being included in this most perfect of music events will be offered, though it, too, falls short of the mark.  There are not adequate words to express how much we love it and how much we love playing at it. 
Play at it we did, and did in fact love it, and then headed to Abe's BBQ, a bucket list experience in its own right.  And playing outside, under a tent, was a sincere old bluesman, picking and moaning, announcing to the crowd that he was from…Tupelo.   
Many thanks to the folks at both festivals.  We had a blast, and look forward to returning.

Signing off....Til next time...Keep the Stomp On!